Investment Advisory & Wealth Management

We have designed our investment advisory & wealth management process with the client in mind. This is by no means an inflexible, mechanical assembly line but rather a consultative process and an approach that puts the client at the centre-stage.
Fact Find
The starting point in our process is to create a client profile, covering the client's personal details, current financial situation, assessing financial risk tolerance and investment objectives. It's a simple discussion where we do more listening than talking. We work on the principle that the more detail we get at this stage, the better our understanding of client needs which will enable us to stay relevant and deliver genuine added value going forward.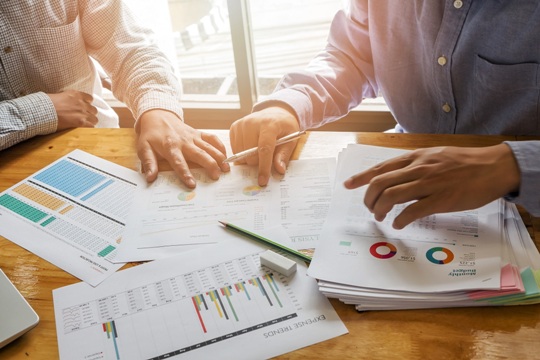 Investment Strategy
A clear understanding of client investment objectives and risk tolerance is at the core of our investment process.
How could we possibly make responsible and suitable investment recommendations for anyone without fully understanding the context?
This is probably the most unglamorous stage of the process, but it may also be the most important. We aim to generate a clear statement of client investment objectives which in turn leads to an equally clear definition of the asset allocation/investment strategy to be pursued. At this stage, we also agree the broad parameters by which our relationship will be governed (i.e. restrictions, limitations, service level, costs). We educate the client regarding the trade offs between risk and reward, the investment environment and the forces that may impact client investments.
Asset Allocation
This stage of the process is all about getting the balance right. We also spend time considering the most appropriate levels of asset classes and the level of diversification for each individual investor. These key issues are central to meeting the individual's investment objectives. Allocating different weighting and types of assets to individual clients to tailor for their needs is a fundamental process of our strategy. We have our finger on the pulse and have a well-developed understanding of the returns and risks related to investing in different asset classes.
We clearly agree and document all the "ground rules" and investment parameters in advance. Following that, we simply get on with the job of managing the portfolio. This, of course, does not mean that the client cannot have an ongoing input to decisions (of course client can, its their money and we never forget that). However, this structure does ensure that client portfolio continues to be actively managed (in line with the pre-agreed mandate) even though client might be busy, travelling or on holiday.
This is also very suitable for not so experienced investors who have little confidence or limited knowledge to get involved in day to day decision making. An experienced and qualified professional will take responsibility for all of that. We have a refreshing approach to implementation, compliance and regulation that makes account set up quick, easy and relatively pain free.
Communication
Communication is a hugely important aspect of the Client-Advisor relationship.
So how exactly do we communicate?
Clearly with such a range of different clients, there is no "one size fits all" communication approach. Some clients want lots of communication. Some want very little. Our job is to make judgements on what level of communication clients need and how best to deliver it to them. This communication can take the form of face-to-face meetings, phone calls, video-conferences, emails etc. We also try to send any relevant research work and information to clients. Clients may be provided access to online facilities to view the portfolio 24 x 7, make investment transactions through various platforms and many other facilities.
Review and Monitoring
If there's one thing we feel is vital to ensure a positive and enduring relationship, it is regular interaction.
We aim to conduct a thorough review with the client where we review all aspects of the portfolio performance versus objectives at least once a year.
Following this regular review, it may be determined that we need to refine our investment strategy going forward. This is determined through a reassessment of the client's future income and capital needs, identifying changes in the risk tolerance, investment preferences or indeed market conditions.